Many members of Kanawha Putnam Emergency Planning Committee provide training opportunities on a variety of topics. Contact the agency for more information.
 

Train your employees with the knowledge and skills they need for effective leadership in the event of an emergency. From First Aid and CPR training, to Lifeguard and EMT certification, the American Red Cross has the emergency health and safety training and certification options available to suit your employee's needs. Our trained solution specialists can custom tailor a program specifically around your organization. Learn more about all of our comprehensive courses, with online, blended simulation learning, and in-person options, as well as all of the latest learning tools and resources available in the United States today.
Click here for class programs offered.
Click here for continuing education classes offered.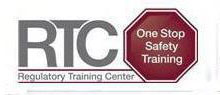 The Regulatory Training Center (RTC) was established in June of 1994.  Our facility is a one-of-a-kind, non-profit safety training institute, owned and operated by Kanawha County Schools.  The RTC's annual operating budget comes from course registration fees collected for safety training, certifications, ergonomic evaluations, and background check services that are offered to private industry.  100% of the proceeds provide financial support to improve safety and security in schools.  In addition, we provide safety training and evaluations for Kanawha County School's personnel and vocational students, and some police and fire departments at no cost. 
Click here for RTC Course Listings
Click here for RTC Course Calendar
Contact Information
Phone: (304) 348-1346
Fax: (304) 348-1349
Email: [email protected]

West Virginia Public Service Training (WVPST) provides training for emergency services personnel throughout the state.
Public Service Training, or "PST", is the umbrella term for a group of programs related to maintaining the health, safety, and well-being of the general public including but not limited to- Firefighting, Emergency Medical Services, and Law Enforcement.
How important is Public Service Training? Well, the next time you pass an automobile accident, house fire, or medical
emergency, there is a good chance that the person responding to the incident has received some or all of his/her training from the West Virginia Public Service Training program. To bring it even closer to home, if the unfortunate victim of one of these emergencies is you or a loved one, you can only hope that the responder has received the best training possible!
Contact information
Rick Gobble
Director, PST
304-766-0011 Ext. 20 

The mission of the West Virginia Division of Homeland Security and Emergency Management (DHSEM) is to ensure the protection of life and property by providing coordination, guidance, support and assistance to local emergency managers and first responders. 
Click here for the Training program overview.
Click here for the Training Calendar and Course registration.
Contact information
Shawn Dunbrack
Interim State Training Officer
304.807.5630

Since 1988, through various programs, Emergency Response Solutions ™ has delivered emergency response training to over 85,000 DuPont, Chemours, public and private sector first responders, federal, state and local governmental agencies and military personnel in 21 countries.  SPSI Emergency Response Solutions offers many different types of Emergency Response Training, Specialty Classes and Services. If a course or service is not listed, please contact us since we offer many specialty classes that are not listed here! We can bring any of our classes / services to you!  No Traveling for your employees.
Click here for the Course Catalog
Click here for the Service Catalog
Contact Information
Phone: (304) 545-1943. or (304) 545-1953
Fax: (304) 346-4346
Email: [email protected]